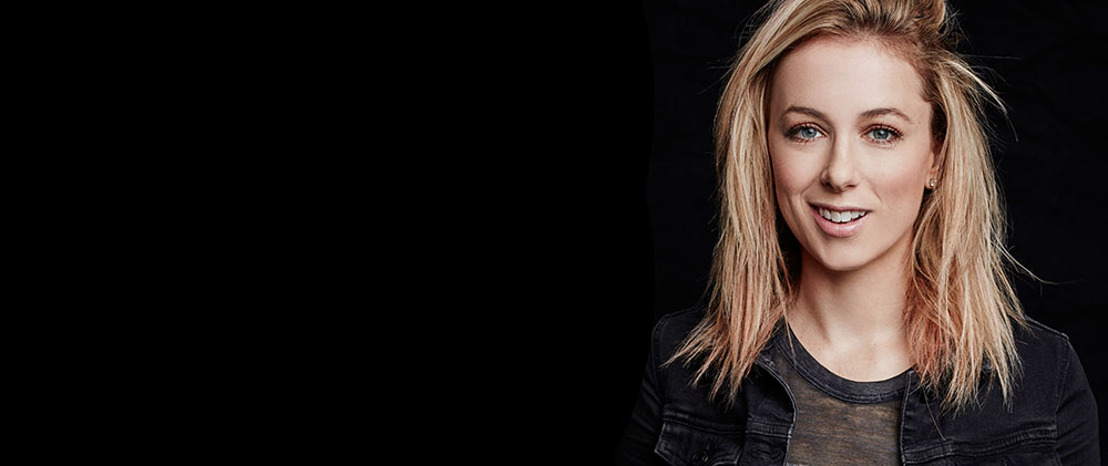 American comedian Iliza Shlesinger is coming to Belgium!
April 13th in Zuiderpershuis Antwerp
Vrijdag 3 november 2017 — Iliza Shelsinger is one of today's leading comedians with a fan base who show their loyalty by creating their own Iliza inspired swag to wear to her shows. She recently completed the inaugural season of "Truth & Iliza," her very own late night talk show on Freeform (formerly ABC Family). The self-styled talk show is a cross between social commentary, politics, pop culture and Iliza's specific brand of feminism. Tickets for her new stand up show are on sale on Monday November 6th!
Just last year Iliza premiered her latest Netflix special, "Confirmed Kills", which finds the comedian in top form, tackling poignant topics while not trading on laughs. She recently wrapped up her first 15 city American theatre tour with "Iliza: The Confirmed Kills Tour" and currently lives in Los Angeles where she spends time making up songs, nicknames for her dog Blanche and readying her next stand-up special. And this time, she is determined to take her own take on feminism across the globe.
Her first book "Girl Logic: The Genius and the Absurdity", a subversively funny collection of essays and observations on a confident woman's approach to friendship, singlehood, and relationships, has just been published through Hachette Book Group and she featured in Elle's "Women in Comedy" annual issue again this year. Among Iliza's television credits are multiple appearances on "The Tonight Show with Jimmy Fallon," "The Late Late Show with James Corden," "The Today Show." Additionally, her digital scripted series, Forever 31 is currently streaming on ABCd and Hulu and has already been picked up for a second season.

(Iliza's stand-up credentials also include headlining the coveted Montreal Just For Laughs Festival and The New York Comedy Festival. As a national headliner, Iliza tours year-round selling out theatres, clubs and colleges. She also participated in the Chairman of the Joint Chiefs of Staff's personal USO Tour throughout the Middle East and Europe, as well as Al Roker's Today Show USO Tour in Afghanistan, with Jay Leno and Craig Robinson. )
Iliza Shlesinger
Zuiderpershuis Antwerp
April 13th 2018
Tickets: 23 euro
Tickets on sale: November 6th 2017
Laslo Notele marketing & promotion, Live Comedy