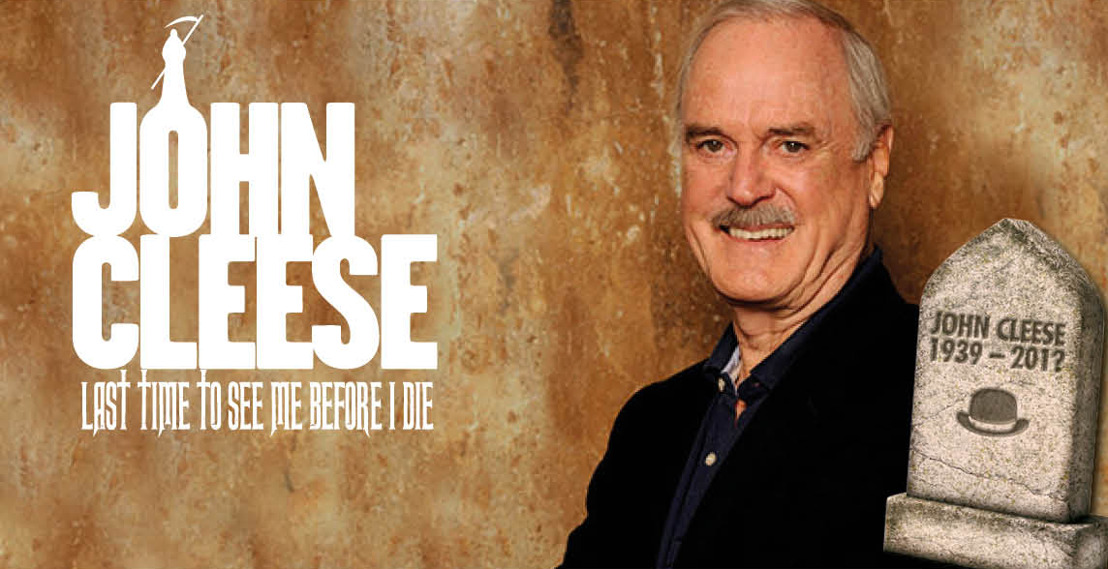 British Comedy Icon John Cleese is coming to Belgium!
April 27th, 28th April in Antwerp & April 29th in Brussels
Tuesday, October 13, 2015 — Comedy legend and the most senile member of Monty Python, John Cleese, will be bringing his one man show 'Last time to see him before I die' to Stadsschouwburg Antwerp on the 27th and 28th of April and Bozar Brussels on the 29th of April. Although he has visited our country before, it will be the very first time the man performs a comedy show in Belgian theatres. And it might just be his last…
Best known for his idiosyncratic turns in Monty Python's Flying Circus and Fawlty Towers, John Cleese will bring his unique comedic perspective to audiences across Belgium for the very first time in his impressive career. And Cleese has even more to show for himself than his contributions to the above-mentioned cultseries. Actor, Emmy-(award)-receiver, writer of many film and tv-scripts, charity worker, speeching across the globe and teaching at Cornell about creativity and even (co)-writer of two best selling books on psychology ('Families and How to Survive Them' and 'Life and How to Survive It').
John's best-selling memoir, 'So, Anyway', published in 2014, and is packed with hilarious anecdotes about his colourful life and career, which spans more than 50 years. Now audiences will have the opportunity to hear these stories and others, up close and personal, from the legend himself. And what's more: the second half of the show includes a Q&A, where audience members can put their questions to the man behind the legend, live on stage.
Make sure not to miss this unique (and maybe last?) opportunity to see one of comedy's founding fathers on a stage near you.
Showdates: 27, 28th of April in Stadsschouwburg Antwerp, 29th of April in Bozar Brussels
On sale: Saturday the 17th of October
Info and tickets: www.livecomedy.be