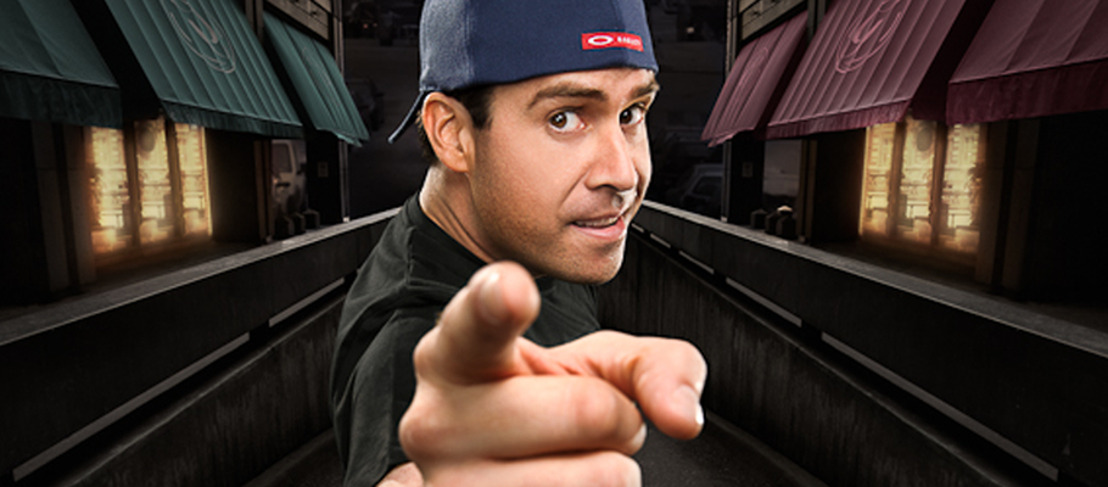 Coming to Belgium in May: American comedian Pablo Francisco
Performing live on the 3rd of May at Zuiderpershuis Antwerp
Tuesday, March 28, 2017 — American comedian, impressionist and off-the-wall sound effect extraordinaire Pablo Francisco is coming to Belgium! He will be taking the stage of Zuiderpershuis in Antwerp on the 3rd of May!
He is known across the globe for weaving together his one of a kind arsenal of off the wall characters and spot-on impressions. Francisco draws his audience into his vivid imagination and takes them on a wild ride as they experience his spontaneous outbursts, clever insights and some of the funniest rapid fire comedy, ever unleashed.
Those who experience Pablo's show for the first time find themselves mesmerized by his hilarious dead on impersonations. His unbelievable ability to physically morph himself into movie stars, singers, friends, family, and a multitude of nationalities gives Pablo's show a universal charm. His drop-dead funny spoofing often leaves his audiences struggling to catch their breath which is the driving force behind his huge success.
Pablo's astounding popularity is not limited to the stage. His outrageously funny material and pervasive internet presence has captivated over 100 million YouTube viewers around the world. Francisco's worldwide fan base continues to grow with over 154,000 Facebook fans and thousands of Twitter followers. He has appeared on The Tonight Show with Jay Leno, Late Night with Jimmy Fallon and on Howard Stern's radio show.
Francisco's international profile continued to soar as his universal fans welcomed him for yet another multi-country tour this past fall with staggering excitement. And we are very happy to finally add a Belgian show to his European tour!
Practicals
Ross Noble - Brain DumpPablo Francisco
Wednesday 3/5/2017 at Zuiderpershuis Antwerp
Tickets on sale now on www.livecomedy.be
Ticket price: 23 EUR (incl. fees)
Pablo Francisco Movie Guy