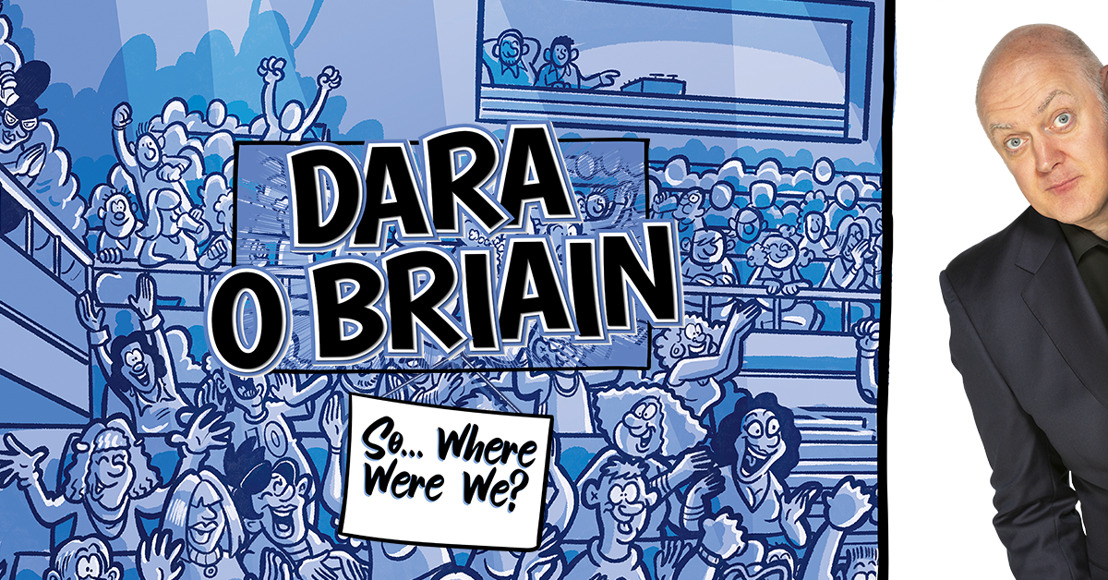 Dara Ó Briain returns to Belgium in June 2022
with his brand-new show 'So… Where Were We?'
Irish comedian Dara Ó Briain returns to Belgium for the third time in 2022. One of the UK and Ireland's favourite stand-up comedians and television presenters will be stopping not once, but twice in our country to play his brand-new show: So… Where Were We? in Cirque Royal Brussels on the 6th of June 2022 and in Stadsschouwburg Antwerp on the 7th of June 2022. Tickets go on sale Monday 7 March at 11 AM via livecomedy.be.
Dara Ó Briain returns to Belgium for the third time to do this exact run, and it's safe to say this will be the charm. The two previous sold-out shows Crowd Tickler and Voice of Reason were a masterclass in stand-up so the Belgian crowd can start preparing itself again for a night of brilliant comedy. It should come as no surprise that the lightning-fast performer with marvelous storytelling skills is desperate to be out on the road again. Not one show is ever the same as Dara loves to pluck improvised routines out of thin air.
Dara is best known for hosting Mock The Week, Blockbusters, Robot Wars, Three Men in a Boat and the documentary Dara Ó Briain Meets Stephen Hawking, all on BBC Television. Others might remember him from his lengthy chat with Lieven Scheire and others in the Nerdland podcast.
Dara is no stranger to touring and has performed shows all over the world, from Moscow to Sydney, Reykjavik to Malta. He performed his previous show 180 times over 2 years but was ready for a break by March 2020. Needless to say, he will never stop touring again, because that's clearly what caused all this pandemic trouble.
Dara Ó Briain is back in Belgium on June 6 at Cirque Royal Brussels and on June 7 at ​ Stadsschouwburg Antwerp.
Tickets go on sale on Monday 7 March at 11 AM through www.livecomedy.be.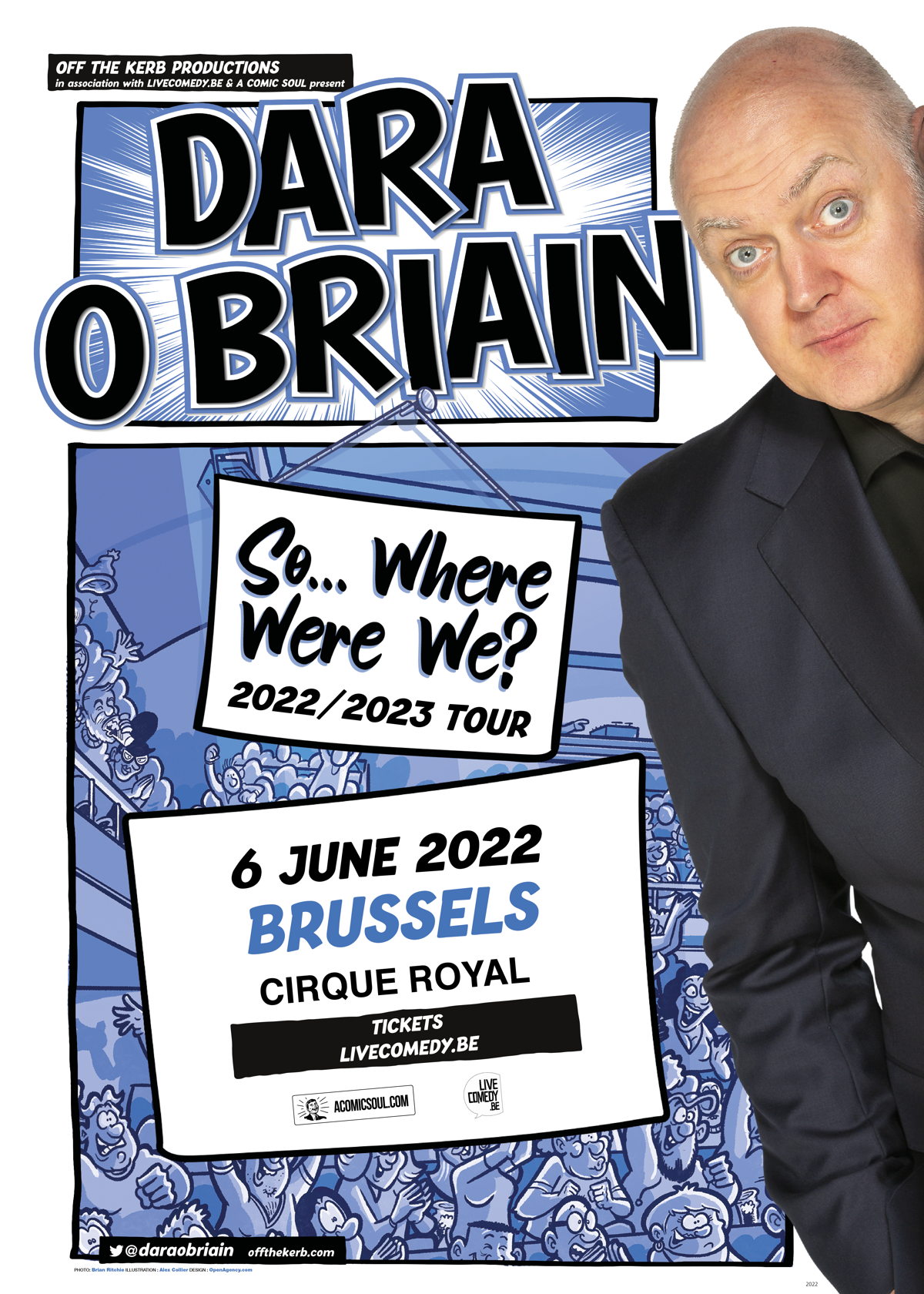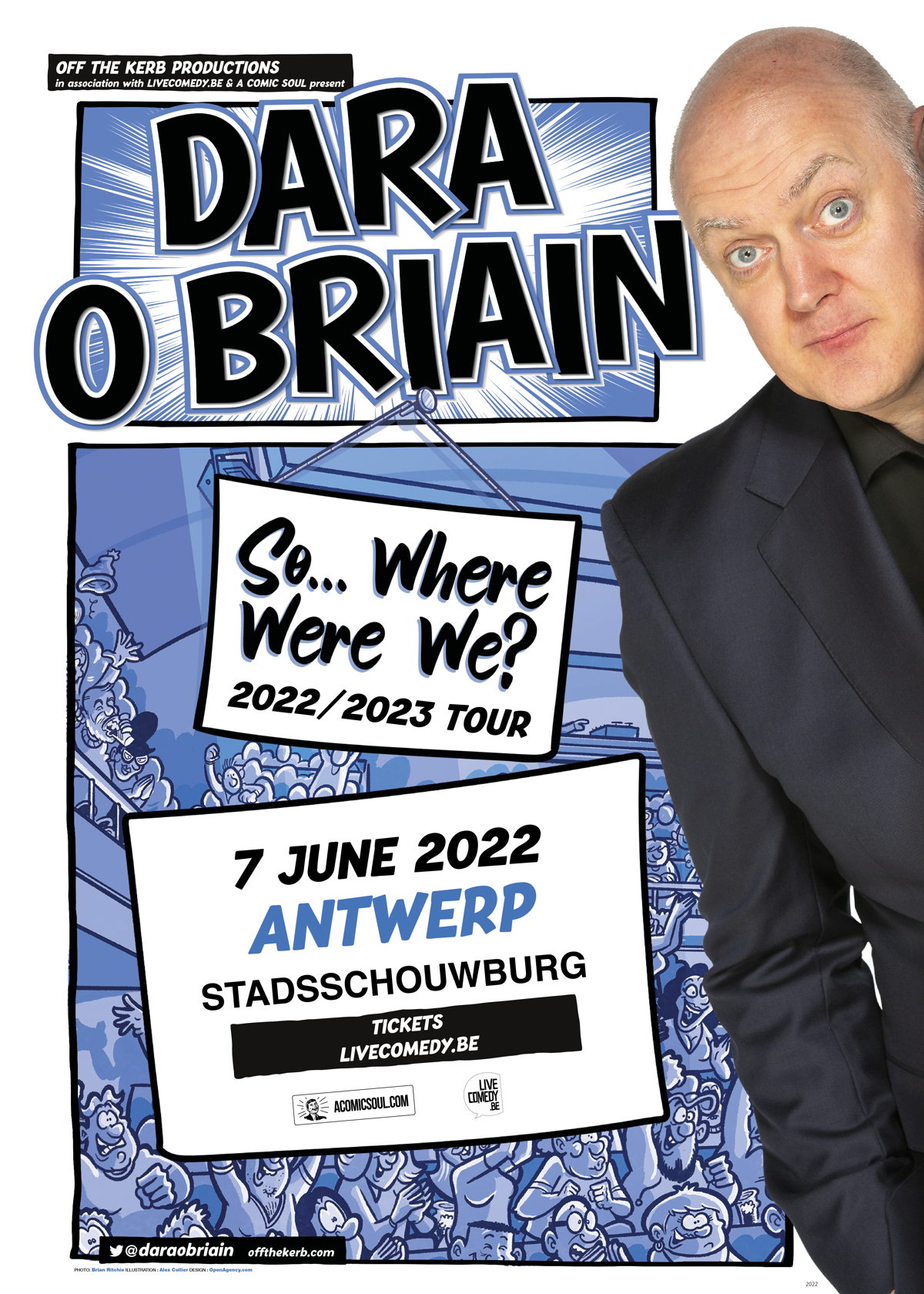 ------
FOR PRESS ONLY, NOT FOR PUBLICATION:
For more information and interview requests, please contact Kelly Deceuninck via [email protected] or +32478724955.