Foil Arms and Hog are coming to Brussels with their new show Swines
First live performance in our country
Ireland's top sketch trio is back on tour with their new show Swines. Besides touring in Ireland, the UK, the US and Canada they will also be visiting Brussels on Friday the 30th of September. Tickets for Foil Arms and Hog in La Madeleine go on sale this Thursday 17 February at 8 AM through livecomedy.be.
The Irish sketch comedy group consisting of Sean Finegan (Foil), Conor McKenna (Arms) and Sean Flanagan (Hog) is best known for their online sketches, but they are most proud of their live shows. They met each other in the drama society at University College in Dublin, where they studied Engineering, Architecture and Genetics. In 2008 they formed the group Foil Arms and Hog and have been touring ever since. Besides filling venues with laughter at their live shows they have also embraced the online universe to become internet stars. They have a YouTube channel with 690,000 subscribers and over 163 million views, a Facebook page with over 1.2 million followers and over 40.000 followers on Twitter. How? By consistently posting clever sketches that are either relevant or absurd, or both.
The trio's star is certainly on the rise. Swines was named as the British Comedy Guide's best reviewed show at the Edinburgh Fringe Festival 2019. It's a show of scripted nonsense, twisted characters, music and unintentional improvisation deemed as "very funny" by Rowan Atkinson.
Following on from successful tours with Oink and Craicling, Foil Arms and Hog finally find their way to Belgium with Swines. Tickets for the show at La Madeleine on Friday 30 September go on sale Thursday 17 February at 8 AM.
Foil Arms and Hog - Swines
​La Madeleine, Brussels - 30 September, 8 PM
​Tickets are available starting Thursday 17 February at 8 AM.
​Tickets: € 37
​More information: livecomedy.be/foilarmsandhog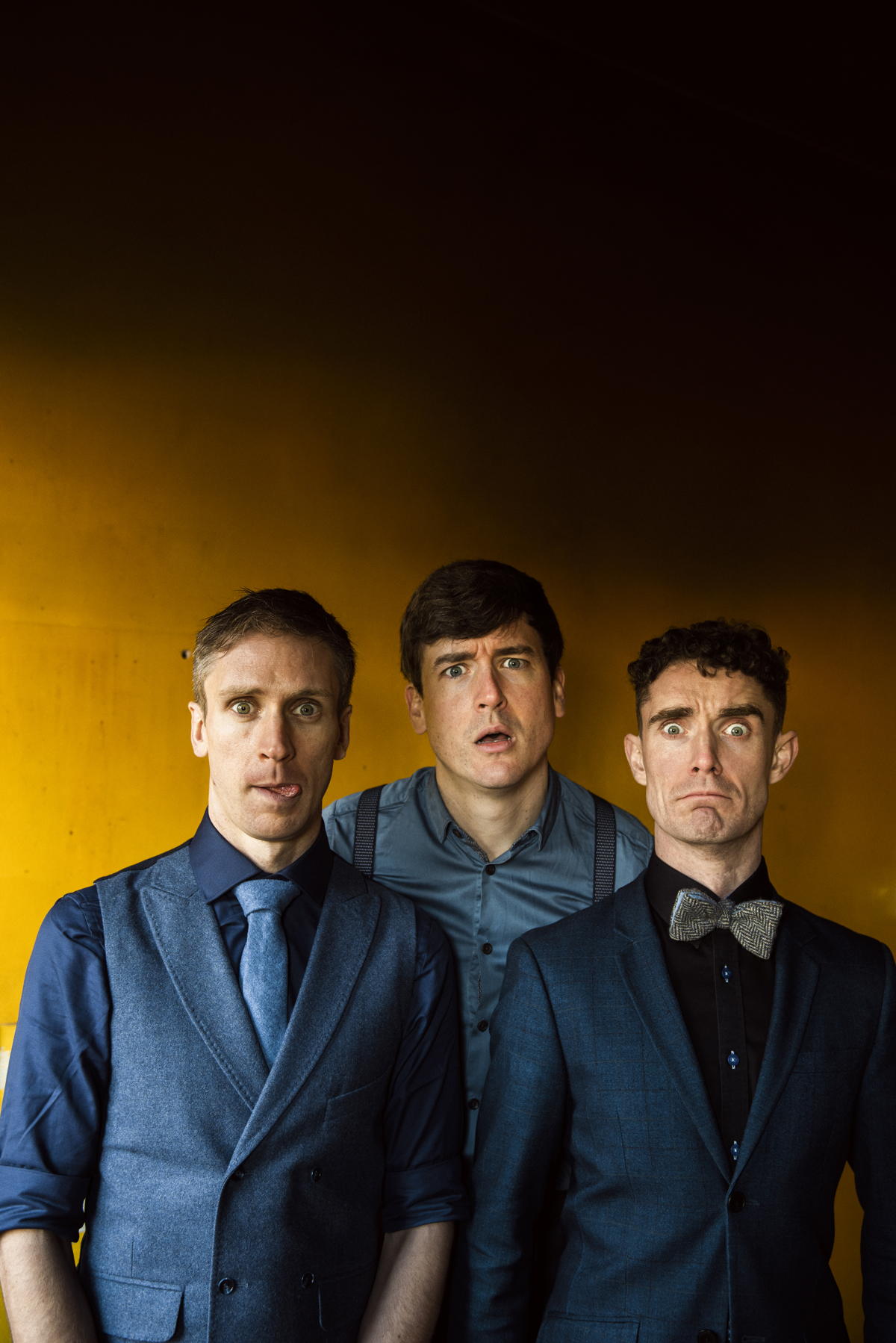 ------
FOR PRESS ONLY, NOT FOR PUBLICATION:
For more information and interview requests, please contact Kelly Deceuninck via [email protected] or +32478724955.