International comedy still going strong in Belgium
Huge names in comedy coming to Antwerp and Brussels this Spring
Despite the language barrier, stand-up comedy in English remains popular in Flanders. This is clear from the already sold out shows of Sarah Millican and Dylan Moran. Especially Antwerp and Brussels are true hotspots for international comedy. Many worldfamous comedians will make an appearance in Belgium in Spring 2019, like Dara Ó Briain and Eddie Izzard among others. Many of these comedians are available for interviews. Contact Azra for more information: [email protected] or +32476/420 121.
There is no doubt comedy in English is still doing very well in Belgium. Comedians from all over the world are playing for sold out theaters and love playing in Belgium. This Spring many international stars will make an appearance. From the English Sarah Millican to the Australian Carl Barron, and from the American Rich Hall to the Scottish Kevin Bridges: between the months of February and May, they will all bring one or more shows in Flanders.
Even if Netflix has made it easier than ever before to watch full shows by international comedians, a live show remains the best way to experience a comedy gig. This is true for audiences and artists alike. Famous Irish comedian Dara Ó Briain is looking forward to bring his new show live: "Doing stand-up is a euphoric experience. The great thing is the anticipation. You're thinking, 'You're going to love this next bit!'"
This is the huge line-up of this Spring:
Rich Hall
The American Rich Hall is critically acclaimed for his grouchy, deadpan, absurdist irony. He alternates expertly crafted tirades and quick fire banter with audiences with delightful musical sequences. His acerbic observations have an unerring talent for hitting his targets with precision every time, leaving his audience hanging on every word. He has won many awards at the Edinburgh Comedy Festival and the Melbourne International Comedy Festival.
The Guardian - "Now is the time to grab this chance to see the great man at work."
​Rich Hall for the fourth time in Belgium, with his all new show at Arenberg Antwerp on Friday 8 February.
​More info at offthekerb.com/artist/rich-hall/
Jimeoin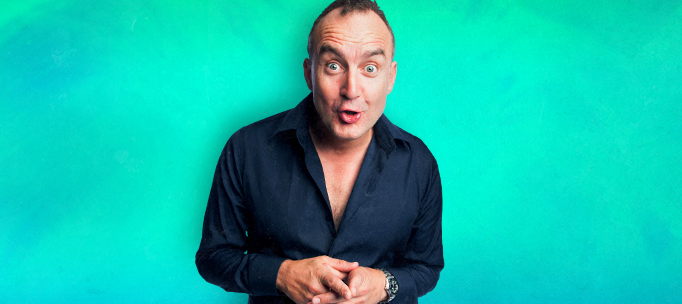 The Irish Australian (or Australian Irishman) Jimeoin (full name James Eoin Stephen Paul McKeown) is an experienced comedian. Having played a series of shows in New York off-Broadway and appearing for the 25th time at the Edinburgh Comedy Festival, Jimeoin is ready to take on Antwerp once again.
The Herald ★★★★★ - "Comic dynamo... exemplary stand-up comedy."
​Jimeoin is on stage on 24 February at Zuiderpershuis Antwerp.
​More info at www.jimeoin.com.
Sarah Millican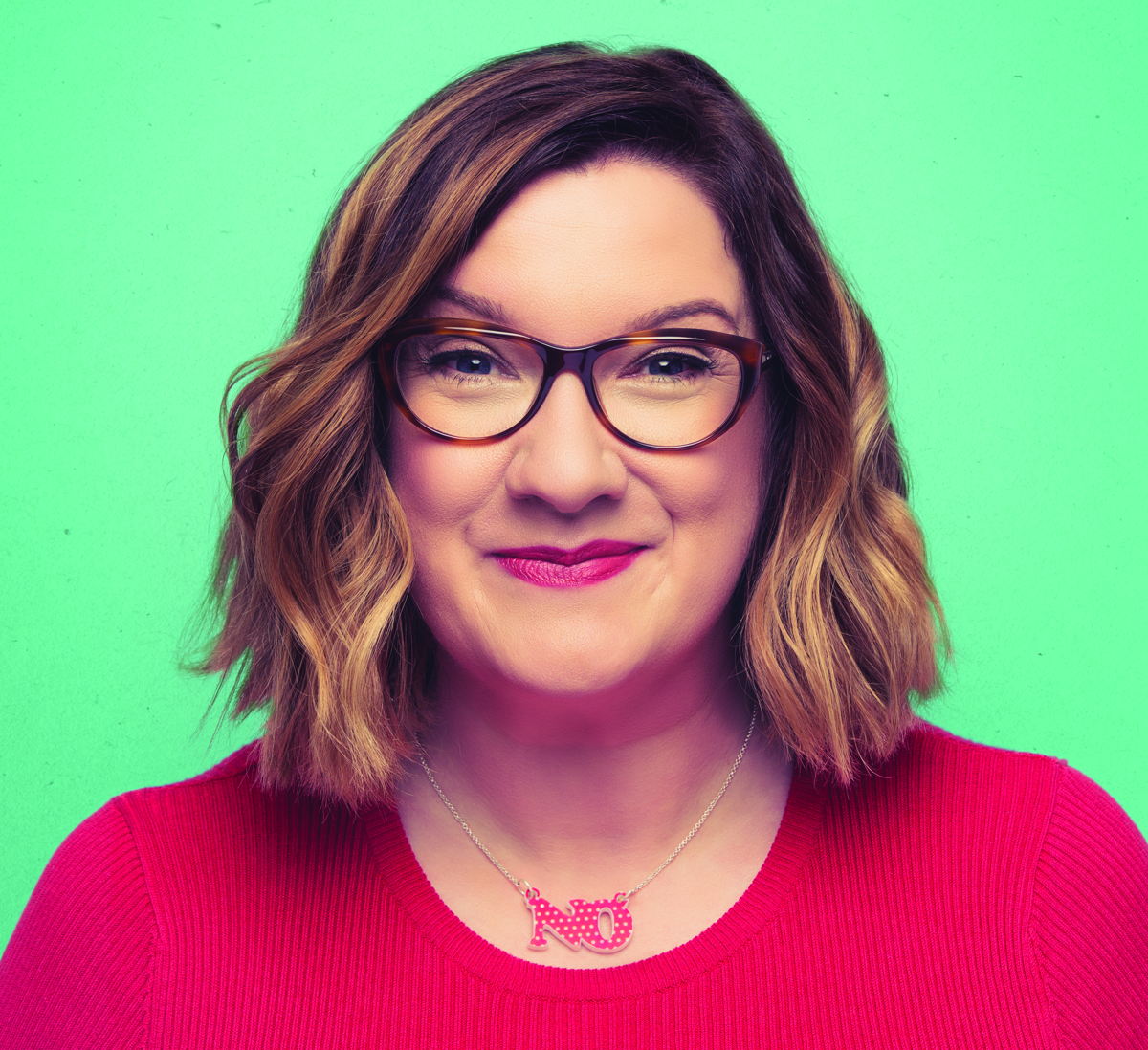 For the very first time, Sarah Millican will be in Belgium! Back in 2005, Sarah Millican transformed a broken marriage into a successful comedyshow and she hasn't looked back since. She has made appearances in just about every comedy tv show of importance, including Live At The Apollo, 8 out of 10 Cats and Michael McIntyre's Comedy Roadshow. She is funny, frank and unapologetically filthy. The Belgian fans have been very eager to catch her live, as the show in Antwerp is completely sold out.
Liverpool Echo - "It was unashamedly filthy, shocking and exactly what we needed to hear."
​Sarah Millican is playing a sold out Arenberg on 3 March.
​More info at www.sarahmillican.co.uk
Dylan Moran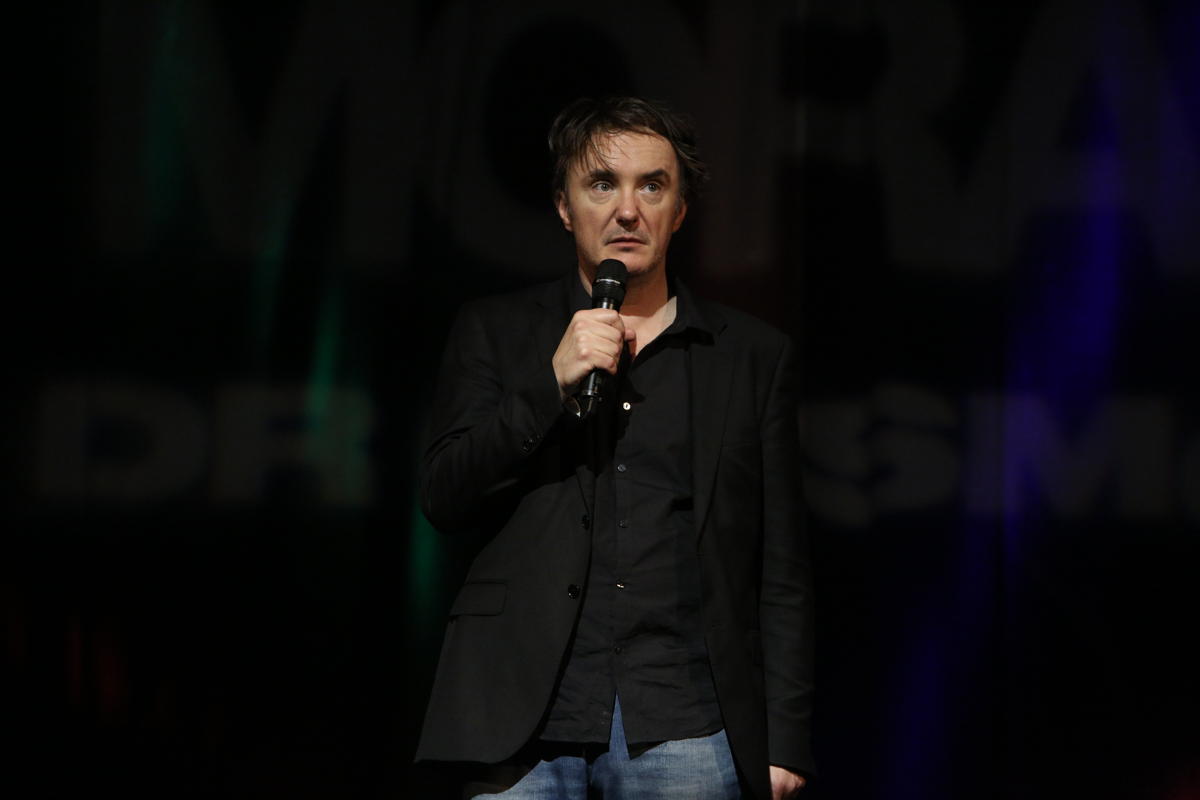 Dylan Moran is a comedian, actor and author who won the prestigious Perrier Award at the Fringefestival in Edinburgh, as the youngest winner ever in 1996. His new tour 'Dr. Cosmos' will be hitting 42 British theaters and a long list of European countries. Moran will once again offer his unique take on love, politics, misery and the everyday absurdities of life, all served with poetical panache from one of the finest comedians of his generation. The 'Oscar Wilde of comedy' will play no less than three dates in Brussels and Antwerp.
Evening Standard ★★★★ - "High-octane riffs from Irish master of grumpiness spellbinding."
​Dylan Moran is playing Cirque Royal Brussels on 7 April and an extra show on 9 April at Arenberg. The 10 April gig in Antwerp is nearly sold out.
​More info at www.dylanmoran.com
Eddie Izzard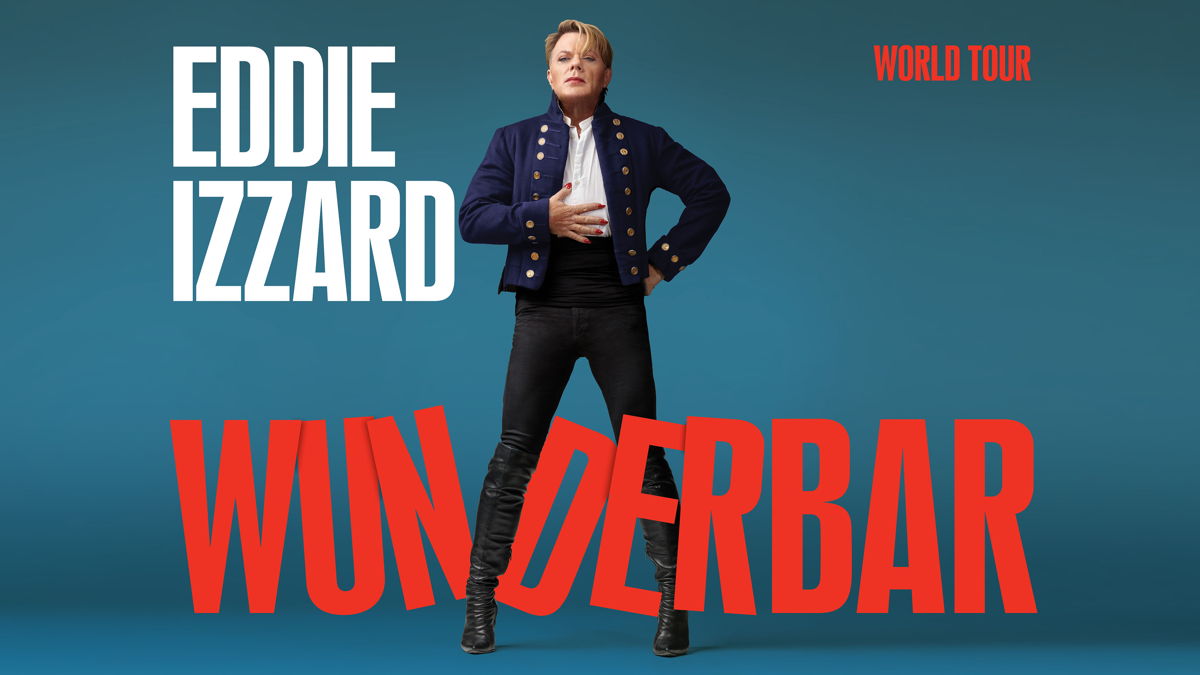 Calling Eddie Izzard worldfamous is an understatement. He is playing shows from Shanghai to Mumbai and everywhere in between. His newest tour 'Wunderbar' was improvised in French, and Izzard continued development in German. He is bringing the finished English version to Brussels and Antwerp.
Eddie Izzard is bringing 'Wunderbar' in English on 23 April at Stadsschouwburg Antwerp and at Cirque Royal Brussel on 24 April.
​More info at www.eddieizzard.com.
Kevin Bridges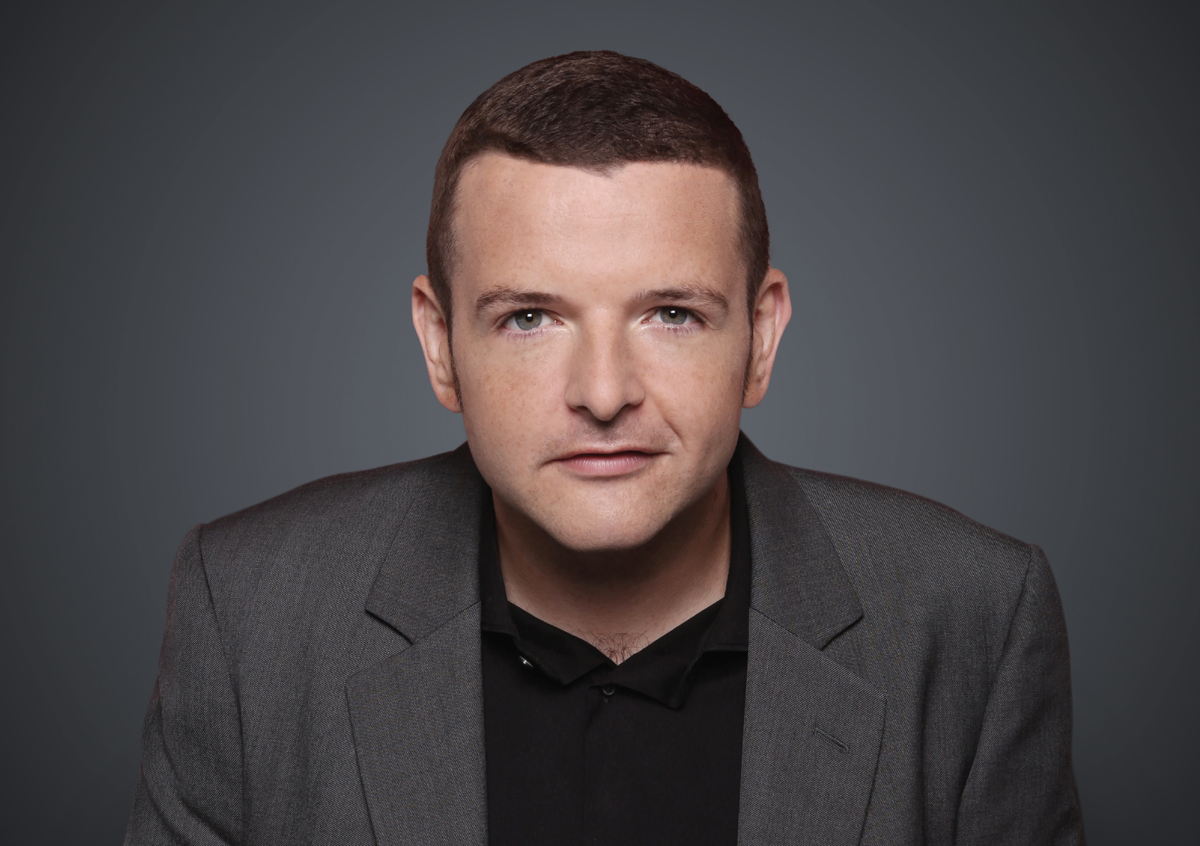 Scotland's biggest comedy export, Kevin Bridges, is back with his critically acclaimed latest show: 'Brand New'. After many years starring in television shows like Live At The Apollo and Have I Got News For You, and hosting his own critically acclaimed series of documentaries for BBC1, Bridges returns to Belgium for the first time since 2015.
The Times - "Blessed with that extra smidgin of God-given talent."
​On 26 April, Kevin Bridges can be seen at Stadsschouwburg Antwerp.
​More info at www.kevinbridges.co.uk.
Bert Kreischer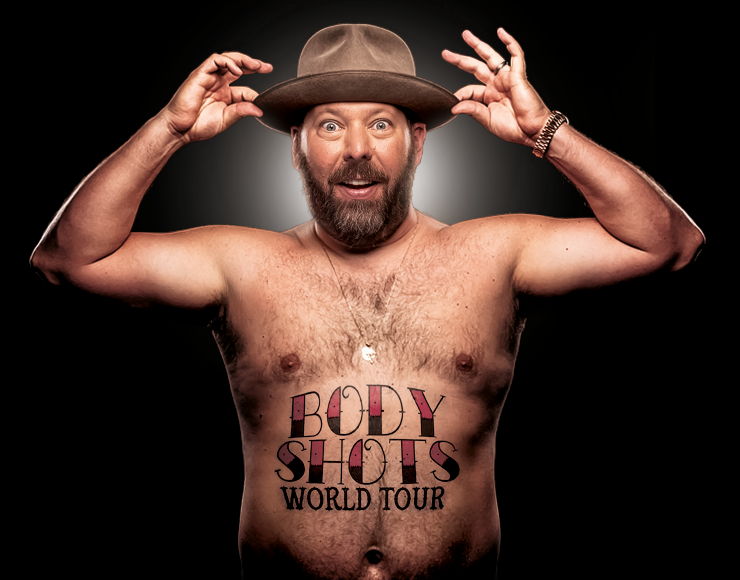 The American party animal Bert Kreischer brings his 'Body Shots' tour to Antwerp. Online, he can be seen on Netflix in 'Secret Time' as well as on Showtime in 'The Machine', but he has stated that he is totally ready for a new live tour. "I just got a full blood panel back and my liver is healthy." Want to see Kreischer up close (and half naked)? Get your tickets for his gig at Zuiderpershuis right now!
Interrobang - "Rare and incredible talent"
​Kreischer is on stage on 1 May at Zuiderpershuis Antwerp.
​More info at www.bertbertbert.com.
Carl Barron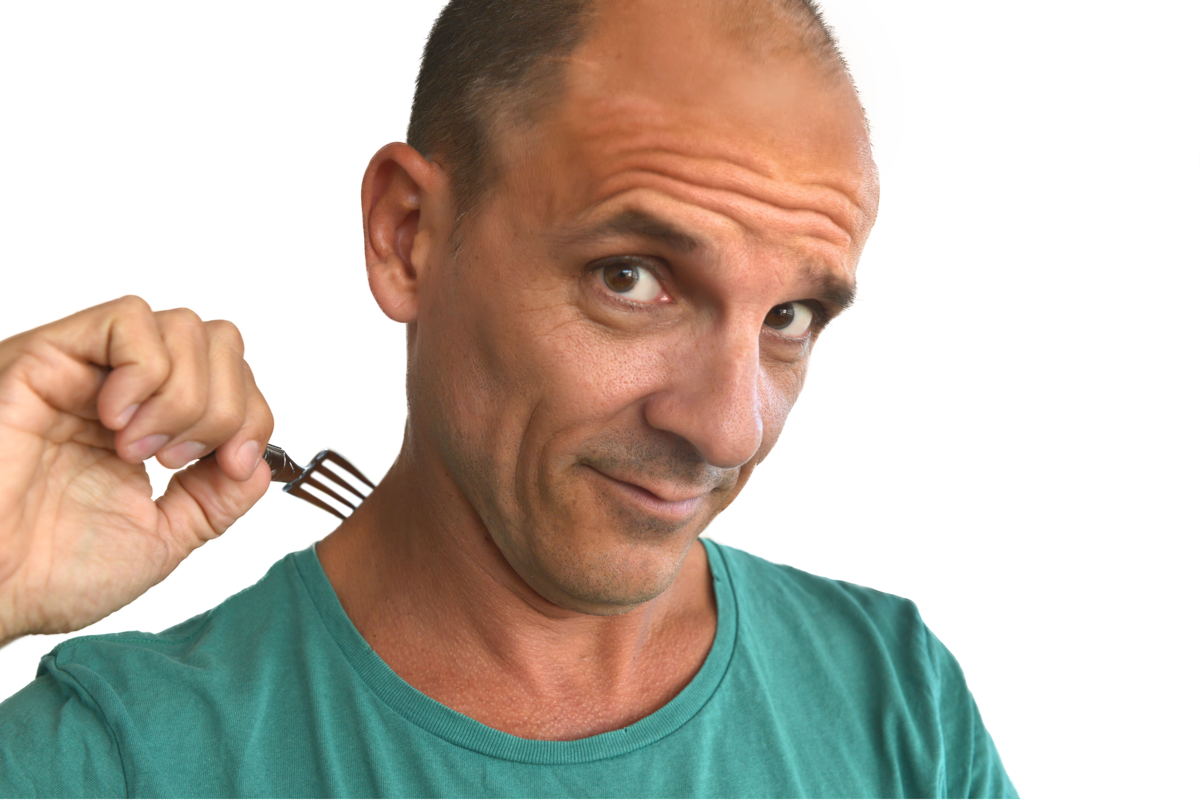 Coming straight from 'Down Under', it is Carl Barron bringing 'Drinking with a Fork'. This is one of his rare European tours and he will make a stop in Antwerp. Barron is the most popular comedian in Australia and the third best selling comedian worldwide, according to Ticketmaster. His wry observational humour and physical comedy has gathered him millions of fans.
Broadwayworld - "A great night out."
​Carl Barron will be at Zuiderpershuis Antwerp on 12 May.
​More info at www.carlbarron.com.
Dara Ó Briain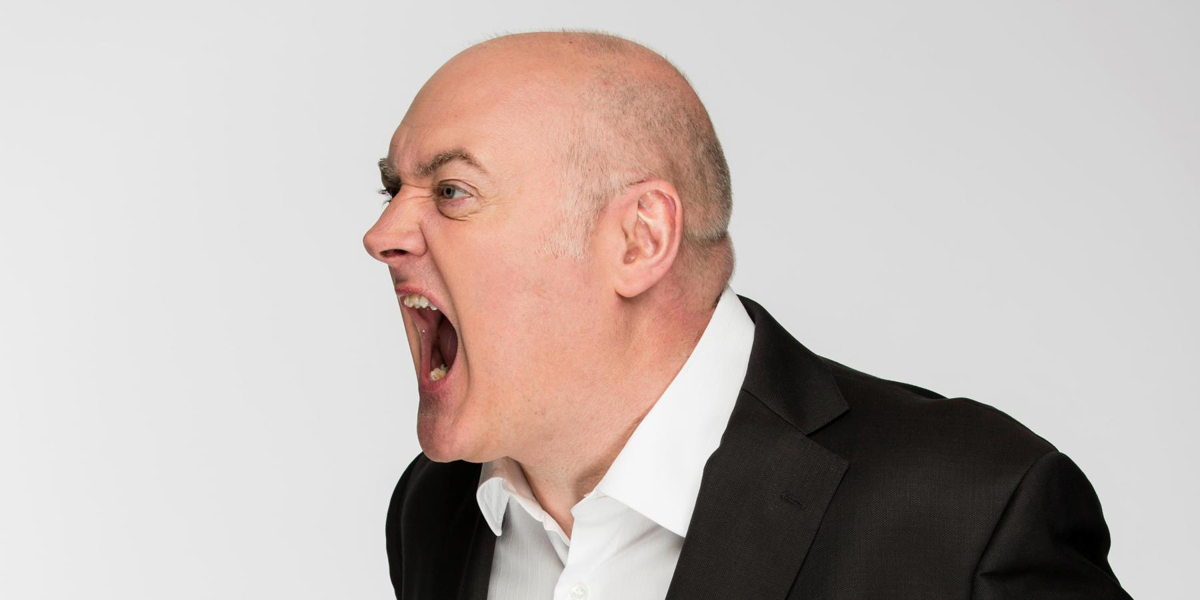 Irish comedian Dara Ó Briain is one of the most charismatic, intelligent and fast-talking live performers. Fueled by interaction with the public, not one show is ever the same, so make sure not to miss Dara live this time! After his sold out runs, he now returns to Antwerp and Brussels with a brand new show.
Evening Standard - "Sharp wit from a superfit mind."
​On 22 and 23 May, Dara Ó Briain will be performing at Stadsschouwburg Antwerp and Cirque Royal Brussels.
​More info at www.daraobriain.com.