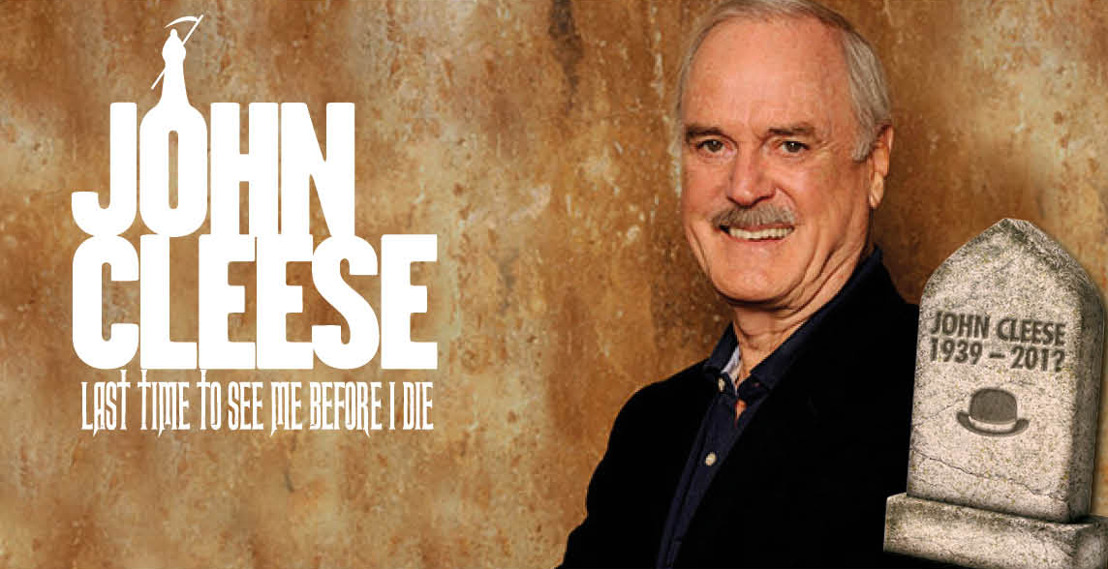 John Cleese is coming back to Belgium
30th May at Ethias Theatre Hasselt and 31st May at Kursaal Ostend
Tuesday, September 12, 2017 — Due to outstanding health conditions, the The Last Time To See Me Before I Die- solo tour of Monty Python-legend John Cleese has been extended. The 77-year-old British actor, comedian and filmmaker has played five sold out shows throughout Belgium in 2016 and will do another two shows in 2018. May 30th he will perform at Ethias Theatre in Hasselt and May 31st at Kursaal Ostend. Tickets will go on sale on Thursday 14th September at 11h00.
Monty Python's Flying Circus, Fawlty Towers, but also A Fish Called Wanda, James Bond and Harry Potter: the oeuvre of funny man John Cleese is gigantic, and he himself is an icon for the typical British humor full of absurdism. Cleese is not scared of mocking himself, that became clear in his previous tour Alimony Tour Year One and Two and last year's The Last Time To See Me Before I Die tour, which will be repeated due to great health conditions. On his last passage through Belgium he performed twice at Stadsschouwburg Antwerp, twice at Bozar in Brussels and Capitole Ghent.
Cleese has not gotten any milder through the years and he loves to clearly state his opinions. He claims that there is no such thing as taboo topics and his humor works comforting. Plus, his timing is spot on every time. His tone remains light hearted of nature and his British diction, provided with perspective, is catching. Cleese's performance holds a nice mix of shown imagery, anecdotes about the origin of his sketches and his personal philosophy about humor. So it's not your usual stand-upcomedy show but rather a unique comedic perspective of John Cleese's own colorful life and career.
This will probably be your very, very last chance to see him perform live, to laugh with him and to ask him questions during a Q&A.

John Cleese - The Last Time To See Me Before I Die
30th of May at Ethias Theatre Hasselt at 19h30
31st May at Kursaal Ostend at 19h30
Tickets: 43 / 53 / 68 EUR (incl. res. fee) via www.livecomedy.be
Ticket sales will start on Thursday 14th September at 11h00