New: Mad Goat International Comedyfestival will take over Antwerp
on Friday 27 and Saturday 28 september, with a.o. Paul Merton & The Impro Chums (UK), Reginald D. Hunter (US), Liza Treyger (US), and a variety of English- and Dutch-spoken shows.
Arenberg, DE Studio, Stad Antwerpen, Pretpraters and LiveComedy.be are joining forces right after the summer and will organize Mad Goat International Comedy Festival on Friday 27 and Saturday 28 September 2019. With a unique line-up and program that alters between English- and Dutch-spoken shows and the inclusive tickets (in the form of day- or weekendpasses) it ensures a great time for comedyfans all alike. For more info and/or pressrequests, contact Bert: 0499/41 09 84 of [email protected]. The first batches of names ensures a English-spoken line-up that on itself should easily warm every comedylover's heart. Stay up to date for new additions, exact timings, ... through www.madgoat.be

For more info, background and Dutch-speaking headliners on Mad Goat International Comedy Festival in general, please read through our Dutch press-release.
​
​International Headliners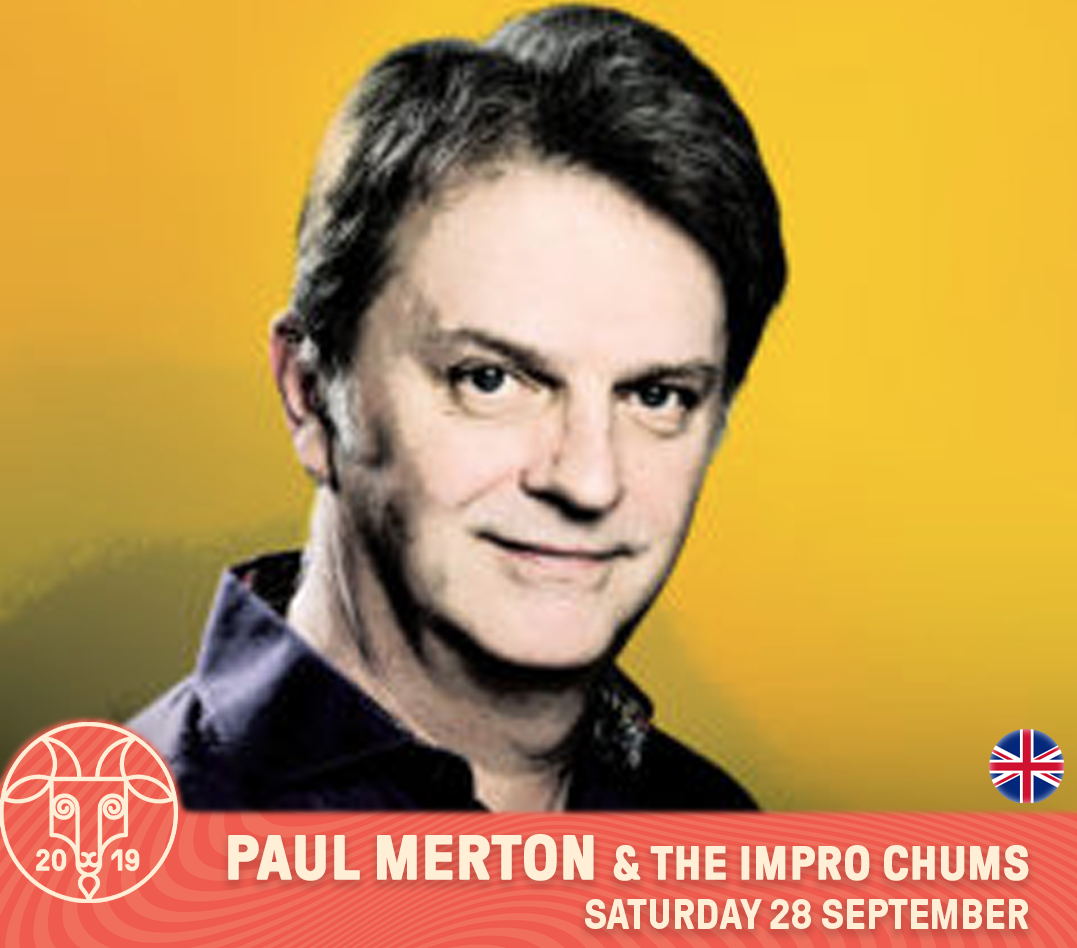 Absolute star of the provisional line-up, is impro-comedian and multiple BAFTA-awardwinning Paul Merton who will be bringing his Impro Chums to the big hall of Arenberg Antwerp on Friday 27 September at 18:45h. A unique chance to see one of Britain's greatest and funniest wits live at work without having to cross the Channel. For more info, click here.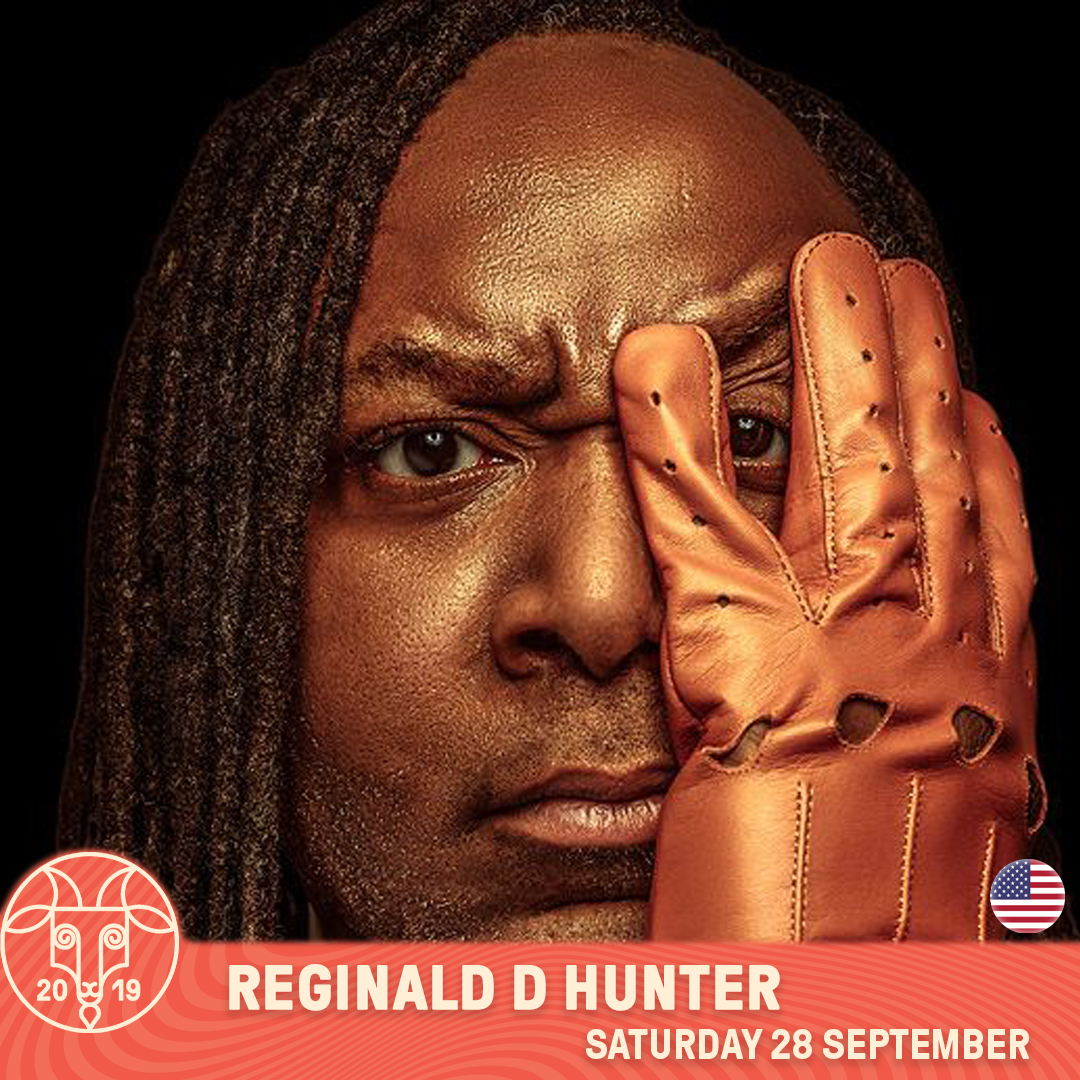 Already confirmed as well, is the long-awaited return of the American Reginald D. Hunter. It has been a few years since he last graced us with his presence but with a show title like 'Facing the Beast' we're absolutely sure he will take off where he left us: with a show that combines outrageous humour with stories on his past twenty-one years in the UK as well as his family and upbringing in Georgia. On Saturday 28 September in DE Studio at 20:30h. Read all about it here.

Upcoming Talent
A comedyfestival is the ideal opportunity to discover some new talent and we've got you covered on that part as well with some awesome double and solo bills.
Jasper Bosson (BE) & Dane Baptiste (UK)
​On Friday 27 September at 22:30h in Arenberg
​In this unique Dutch- and English spoken double bill, we paired up:
Jasper Posson (BE: Dutch-spoken!)
​Antwerp-based comedylover that took the stage in 2014. Ever since, he has been selected for a number of awards and comedytrainings. A go-to support-act for some of the finest Flemish stand-up comedians in the circuit.
and Dane Baptiste (UK)
​Original, provocative and exceptionally prolific – Baptiste is already being hailed as one of the most exciting acts to break in years. The London born stand up made comedy history in 2014 as the first black British act to be nominated for a Comedy Award at the Edinburgh Fringe Festival. He had incredible success with his debut stand up show Citizen Dane, completing two sold out runs at London's Soho Theatre (with additional dates added due to phenomenal demand). He has since written and starred in his own BBC sitcom series and made numerous other TV and radio appearances. His second stand up show Reasonable Doubts was met with sold out audiences and huge critical acclaim at the 2015 Edinburgh Fringe, with his first nationwide solo tour following in 2016. In 2017, he presented his third stand up hour G.O.D. (Gold. Oil. Drugs.) about our worldwide pursuit of wealth, power and pleasure which achieved another total sell out run. Credits include hosting Live at the Apollo (BBC Two), Tonight at the London Palladium (ITV1), Mock the Week (BBC Two), Live from the BBC (BBC Two), 8 out of 10 Cats Does Countdown (Channel 4) and his own BBC sitcom, Sunny D.
"Outstandingly perceptive" – Scotsman
​"Observational comedy at its finest" - The Independent
​"A thunderingly charismatic comic" -The Guardian
Liza Treyger (US)
​On Friday 27 September at 22:30h in DE Studio
​
​Liza was featured on the prestigious Variety's 2017 TOP 10 COMICS TO WATCH list and was a standout performer at this year's Just for Laughs Festival in Montreal. She is currently developing a show based on her life in her twenties in Chicago. Her Half Hour Special for Comedy Central debuted in 2017. Most recently, she can be seen on her Netflix Half Hour Special: Degenerates. Previously, she has appeared on Louis CK's Horace and Peter, Comedy Central's Midnight, Adam Devine's House Party, and Joking Off. Originally from the former Soviet Union, she was raised in Chicago before moving to NY.
Azhar Usman (US) & Paul Currie (IRE)
​On Saturday 28 September at 22:30h in DE Studio
​
​Azhar is an outspoken American Muslim standup comedian of Indian descent, widely regarded among the top comedians in Chicago, where he was born and raised. An attorney turned actor, he served as a writer for Hasan Minhaj's historic speech at the White House Correspondents Dinner and currently has a recurring role in Amazon Studios' critically-acclaimed original series 'Patriot'. ​ Azhar performed at the Just For Laughs festival and has toured with several of today's top comics, including Dave Chappelle, Hannibal Buress, and Hasan Minhaj. He is a paid regular at the Comedy Cellar in New York City and continues to tour globally.
Paul Currie is a bearded clown and stand-up comedian, born in Belfast Northern Ireland 14 June 1974. He studied at Newtownabbey tech from 1990 - 1994 and first performed at the Edinburgh Fringe in 1991. He started performing comedy and circus on the streets of Belfast in 1999 and turned to stand-up clubs in 2004. ​ Won the Derry Big Tickle new comedy award in 2005 after which he brought his first stand-up show in 2009. Currie was picked to come and perform for the Avalon "Comedy Zone", the most prestigious Comedy showcase for new comers at the Edinburgh Fringe 2011. Not only does Currie look like a lost Viking, his stand-up shows seems to have lost its true North as well sometimes. Is he a comedian? Is he an absurdist? His act will undoubtedly be unlike anything you've ever seen.

How does the ticketing work?
To offer all comedy-fans a chance to combine their own unique playlist for the festival, tickets are to be purchased in the form of day- or weekendpasses. At the same time, the program makes it possible to only see English-spoken shows, and still have a thoroughly-filled schedule.
​
​Day-pass: €28,00 (incl. fees). With an additional €4,00 you can guarantee a place for a headliner in the big hall of Arenberg.
​Weekend-pass: €55,00 (incl. fees). With a guaranteed place included.
​Tickets are available immediately. For all info with regards to these passes, please read here.
Mad Goat International Comedy Festival
on Friday 27 ​ and Saturday 28 September
​in Arenberg Antwerpen (Arenbergstraat 28, 2000 Antwerp)
​and DE Studio (Maarschalk Gerardstraat 4, 2000 Antwerp)
Stay up to date of the line-up, program, ...
​Via www.madgoat.be
​Like Mad Goat International Comedy Festival op Facebook
​Or follow Mad Goat International Comedy Festival op Instagram
For more info and/or pressrequests, contact Bert: 0499/41 09 84 of [email protected].