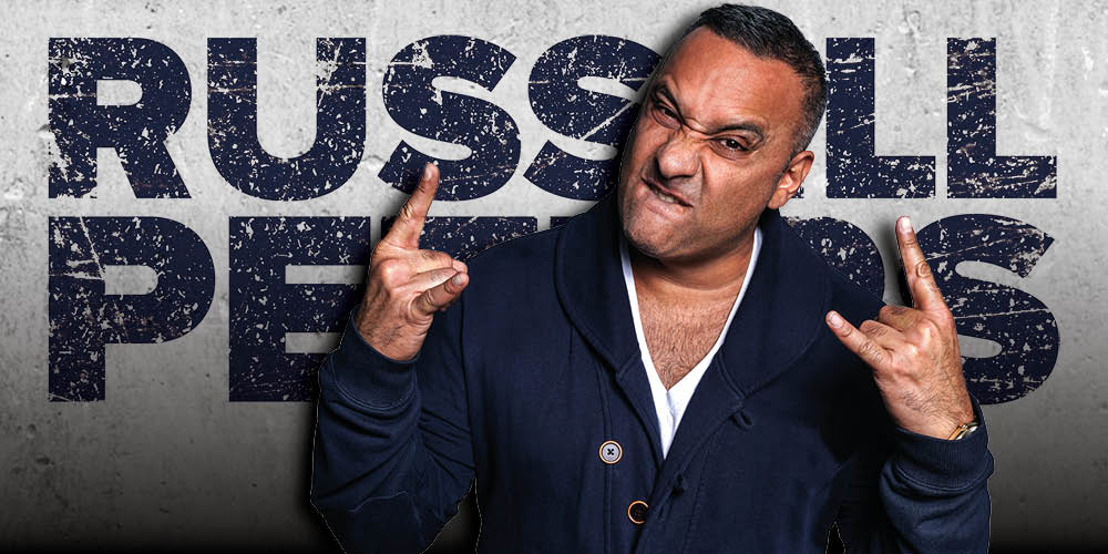 Russell Peters in Antwerp on the 2nd of May (ENG)
for the first time ever in Belgium with the Deported World Tour
Monday, February 12, 2018 — Global comedy phenomenon Russell Peters announced the first part of his Deported World Tour with an impressive schedule around Australia and New Zealand. And now there's even more good news, because Belgium was added to the European itinerary! In Stadsschouwburg Antwerp on the 2nd of May, we will host the very first performance of Russell in this countr.
The show features all new material plus Peters' signature interactions with the audience. Or as he described it: "I love getting to know my audience. It's a collaboration between us. I've now been building the new act in clubs across the States over the past year and I'm very happy with it."
Russell returns to live touring after taking time off stage since filming a variety of (Netflix)-specials, series and movies: Almost Famous, The Indian Detective, The Clapper, Supercon, Public Schooled. His last tour took him to over 26 countries with more than 200 performances and more than 300.000 fans in attendance. Don't miss your chance to see the man live at work!
Originally from Anglo-Indian decent en raised in Canada, Peters' material is strongly influenced by his own cultural background and many cultural, economical and racial stereotypes in general. On which he once commented: "I don't make the stereotypes. I just see them". Since 1989 he has been practising the art of stand-up and he was the first comedian to ever have a Netflix special. Apart from the above, he is a regular and welcome guest in a number of talk and late night-shows.
On the 2nd of May in Stadsschouwburg Antwerpen at 20:00h.
Tickets for sale from Thursday the 15th of February at 11:00h.